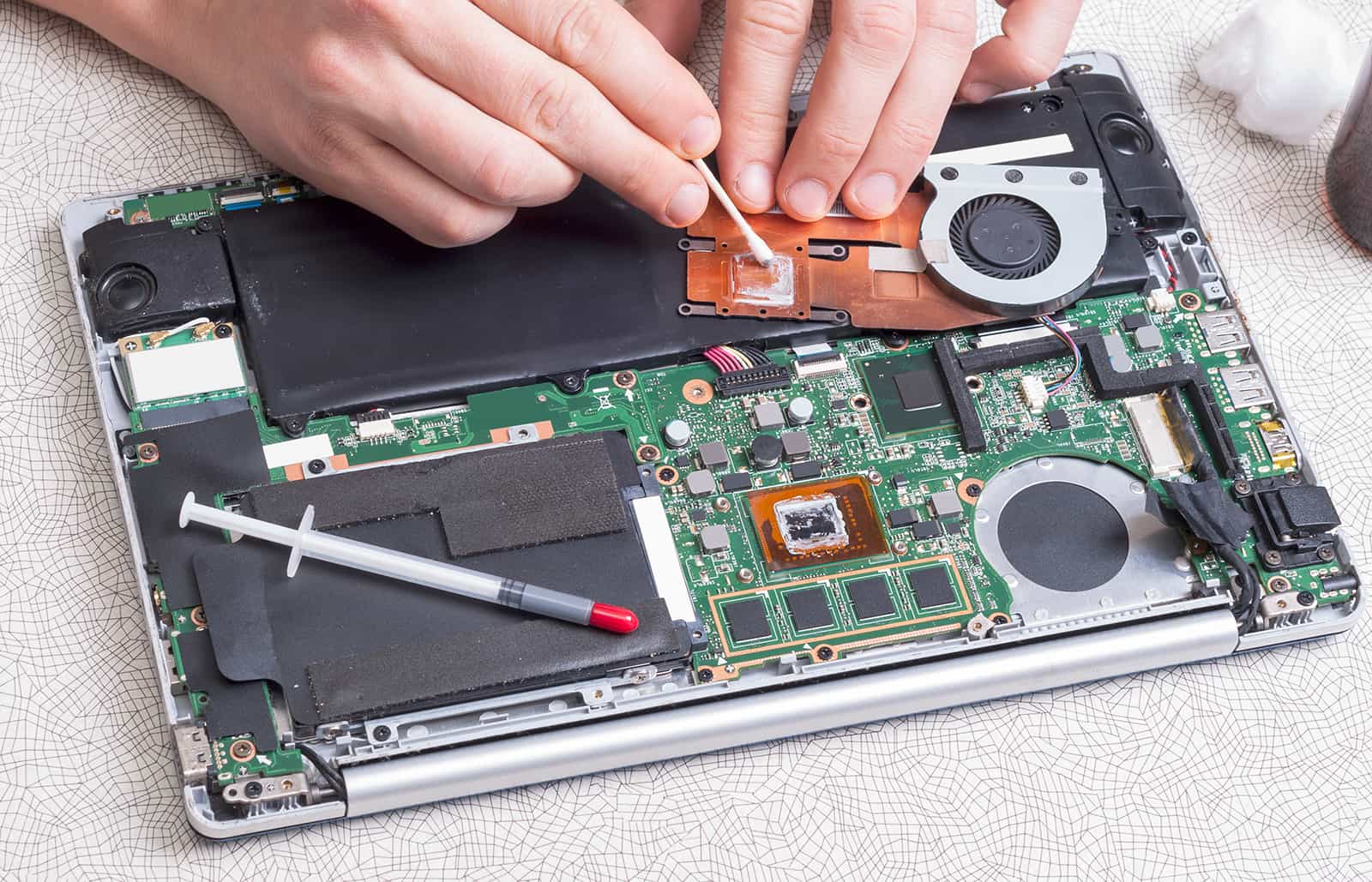 Specializing in Laptop Repairs
Many IT Service companies come and go, but DPR is Dayton's leading authority on laptop repair. Our skilled technicians can fix all of the individual components of your system. Other companies will replace your entire motherboard for a simple broken port.
We have doing this for so long that we have built an impressive inventory of laptop parts to get your laptop fixed quickly. Laptop repairs will not be done onsite not some service center thousands of miles away.
Power Jack Repair
The power jack is where the charger plugs in to the laptop. This joint can become loose. When it does, it needs to be fixed ASAP. Without repair it can cause more damage and destroy your motherboard by causing sparks inside your laptop.
How do I know if I have a bad Power Jack?
Plug the charger in the laptop. Move the plug around a little. If this connection seams loose, you may need a power jack. If the battery charge light flashes on/off when you move the plug around you may need a new power jack.
How many times do I have to get this fixed?
Once, if you get it fixed by us. Replacing a power jack requires soldering the part to the motherboard. Many companies think they can do this but mess it up worse by trying to. Dayton PC Repair has highly trained technicians who do it right the first time.
USB/Sound Ports
Over time, USB ports, can break off the board, or get loose. Just like power jacks, we can repair the USB ports on your laptop.
LCD Screen Replacement
Cracked screens are becoming a big problem with new laptops as the manufactures are making thinner lids that don't provide any structure to protect the LCD/LED. We can not give prices without seeing your laptop. Many things affect price such as, finish (glossy or satin), ratio (widescreen or not), brand, and age.
How long will it take to replace my screen?
If we have one in stock it will be returned same day. If a screen has to be ordered you will typically have it back in less than 3 days!
Backlight Replacement
Don't do it! We will only replace a backlight if the screen for your laptop is not available. This is like risky surgery and it has no guarantee that it will not destroy the LCD screen. Sorry.
What is it? How do I know if it is broke?
The screen on your laptop has a small bulb at the bottom of the screen like a fluorescent tube. When it goes the screen may look red, or it may go black on you. You should still be able to make out shapes on the dark screen. This condition can also be caused by the inverter.
LCD Inverter Board
The inverter powers the backlight. The symptoms would be the same as a bad backlight. It does require testing to be sure. It is a common problem in the Dell Inspiron series of laptops.