Dayton PC Repair has been servicing the Dayton and Centerville areas for over 5 years now. What we have learned during this time has proven surprising to us. If you ask our customers you'll hear about horror stories with so many of Dayton's so called Computer Repair service companies. You'll also hear about us, we're different. But of course everyone in this business says that. All we can say is give us a shot, just once. We give you honest answers and fair pricing.
Our goals are only to offer the Dayton area with the best customer service available in the computer repair industry. We have highly skilled technicians, a wealth of information and resources available to make sure your experience with us is a great one. We also work in cooperation with a few other local computer shops, providing services that they do not have the resources for.
Competitor Computer Shop giving you the run around?
Some repair shops have given this industry a bad name. Every day we have at least one customer who had their computer at another shop and it's been there for weeks! That's unacceptable, most of our repairs are turned around within 3 days when parts have to be ordered or in many cases the same day if you just a simple problem with your computer. You can also check your repair status in real time with our Repair Tracker.
Dayton's Only Laptop Repair Specialists
We were working on laptops before any other computer shop in the Dayton area! Laptop repair take a special type of technician who also has patience and a mechanical aptitude. It's no so easy for nerds to perform precise mechanical operations. Let's face it, you need a Certified Pro!
Proud to be a Dayton Patented Original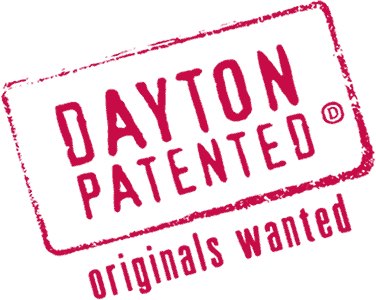 Owned and operated by a real Daytonian! We're proud to be part of the Dayton culture! This town has some great history and her glory days are far from over.
You can rest assured knowing that Dayton PC Repair will never ship your laptop off to an out of town facility or repair depot. All of our repairs are performed right here in our shop by our highly trained staff!